Here are some of the deals we have found for Black Friday from ourselves and our friends.
*This post contains affiliate links and I will be compensated if you make a purchase after clicking on my links.
Starting Strongman Training Templates 
Sign up and receive a free month!
Sign up for a year for just $100
Truck Pull Simulator is $20 off
E-Books are 30% off
Our Apparel is 20% off!
Reebok
Take an additional 50% off items in the Black Friday Collection + enjoy 30%
off custom product with code BLACKFRIDAY
Run Dates: 11/23 – 11/24 Promo Code: BLACKFRIDAY
Shop the Reebok Black Friday Sale – 50% Off Collection
Renaissance Periodization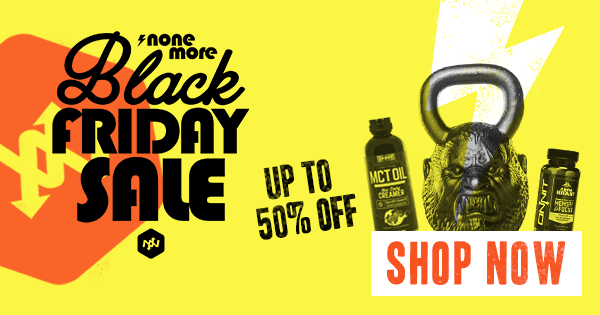 25% Off All Supplements
15% Off All Total Primate Care
20% Off All Foods
18% Off All Fitness & Certs
30% Off All Apparel & Accessories
30% Off All Books, DVDs & Digital
20% Off All Personal Care
Kabuki Strength 
Up to 25% off bars when you buy more than 1 bar
Buy 1 bar @ 10% off
Buy 2 bars @ 15% off
Buy 3 bars @ 20% off
Buy 4 bars @ 25% off
For more deals